---
---
Mfantseman Kuw of California is a 501C(3) Ghanaian Association based in California
---
---
MISSION


To preserve and promote the cultural tradition and social support structure of California residents with roots in Western and Central regions of Ghana
VISION:
Our vision is to edify and strengthen the Ghanaian community in California, as well as to support educational and health-related programming primarily, but not exclusive, to the central and western regions of Ghana.
SUPPORT US:
All INTERESTED INDIVIDUALS ARE CALLED ON BOARD TO HELP IN REDUCING / ERADICATING ILLITERACY, MALARIA & WATER-BORNE DISEASES IN GHANA AND AFRICA IN GENERAL
MEETING NOTICE
EVERY OTHER MONTH
CONFERENCE CALL ONLY

VENUE: AVENUE, CA 9.
ROOM: Briarwood Manor Roo
GET MAP DIRECTIONS
FLYER pdf and FLYER doc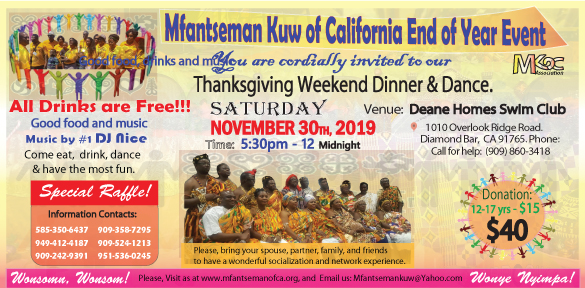 Listern to E.T Mensah
Appreciation
Donors of the year are featured.
Auntie Mina and her colleague were presented a plaque for the handsome donation to the Association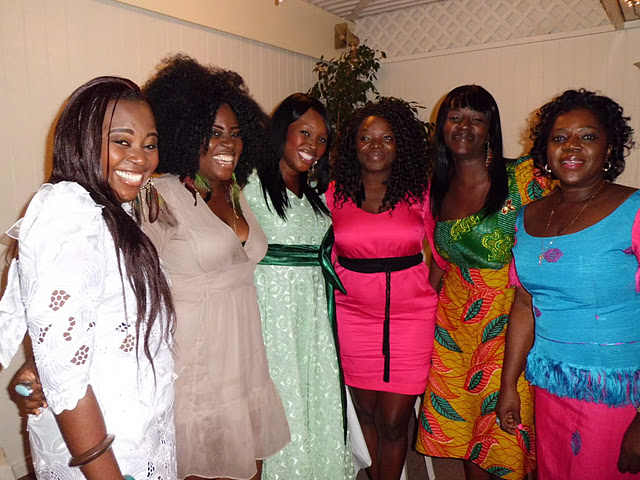 Youth Group
The youth has their own plan of activities
come and part of this fun group
Let's hear from now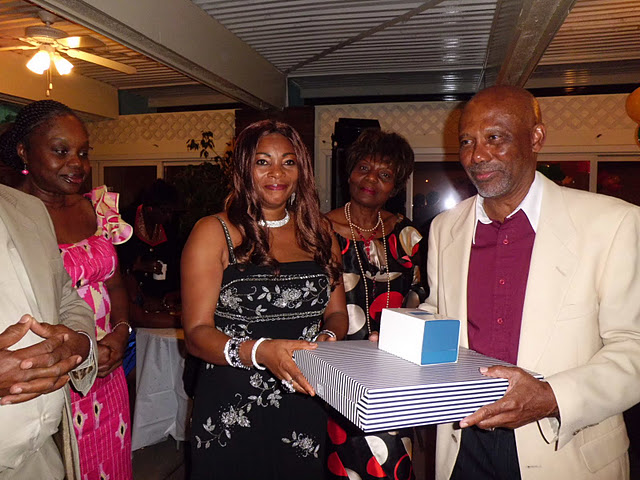 Ex-President
The association presented a gift to Mr Morris Mensa-Wood as a symbol of their appreciation for the long term of service.
---
---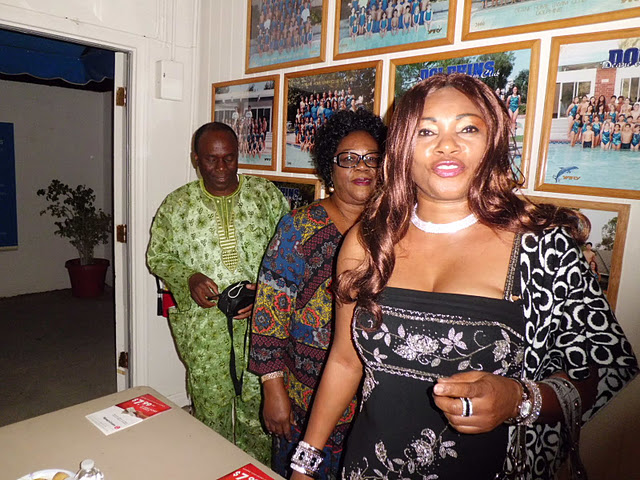 Active Member Of The Year
Rev Dr. Joyce Acheampong is being featured for her dedication to the Association
Year 2019
Picture was taken at the dinner dance event in Diamond Bar
MFAnstiman kuw of california association thinks about you

You are welcome to join us for a common goal. You can help and be helped by supporting other needy individuals in our commodities. Be part of us to release your life stress.

WE ORGANIZE events to ENTERTAIN members. there are activities such as trips, IRVINE global village festival and end of year dinner dance in fancy locations/halls